Law Enforcement Training In Southampton
Keep Your Skills And Your Senses Sharp With Our Law Enforcement Training
We know how hard you work to defend our community and we're here to pay it back with comprehensive Law Enforcement Training in Southampton. Take on a great workout, sharpen your skills for the field, and protect yourself from any danger life throws your way.
At Sion BJJ, were are proud to offer cutting-edge Law Enforcement Training for all the men and women who serve us. Just fill out the short form on your screen to get started.
Stay In Shape And Maintain Your Situational Awareness With Our Law Enforcement Training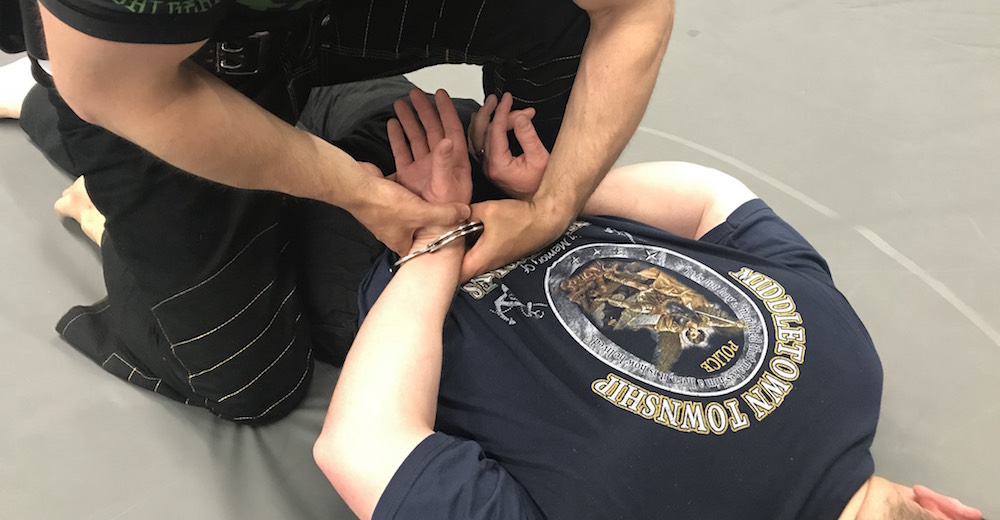 Officers on the front lines face a wide range of threats each and every day. But at Sion BJJ, we're committed to helping you stay safe in any situation. From close-range altercations to use of force strategies and improved reaction times, we're here to help you get the most out of every session.
Law Enforcement Training at Sion BJJ is held once a week, on Fridays at 11 am. We invite men and women from across our law enforcement agencies to join in and have a blast pushing your body and preparing for the real world.
We can help you:
Stay in great shape
Maintain a clear mind in high-stress situations
Establish control over a suspect or group
Defend yourself at a moment's notice

Reserve Your Spot Today For The Best Law Enforcement Training In Southampton
Don't get caught off guard and don't let your training lapse without a refresher. At Sion BJJ, we have all the tools you need to stay safe and maintain confidence in everything you do.
Just fill out the short form on your screen to reserve your spot for our weekly Law Enforcement Training sessions in Southampton.